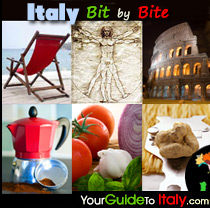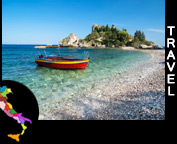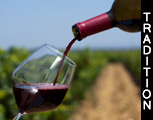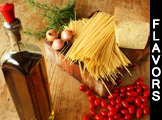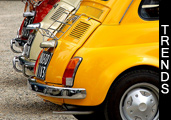 Tucked away between the Apennines and the Adriatic Sea on one side and San Marino and Ascoli Piceno on the other, the Marche region forms a patchwork of old towns, hill country and sandy beaches.


For nature lovers, the Conero regional park and Riviera offers beautiful landscapes of unspoiled land.

The landscape is not just stunning above the ground, but also underground. as can be seen in the Frasassi Caves, the largest cave system in Europe.



Like for Tuscany and Umbria, one of the best ways to visit the Marche region is by driving through the inland, visiting smaller hilltop towns and exploring areas where there are virtually no tourists.

When to visit Le Marche

The region is rarely overcrowded and up in the mountains breezes ensure a pleasant temperature even in July and August.



Custom Search
Planning your trip to Le Marche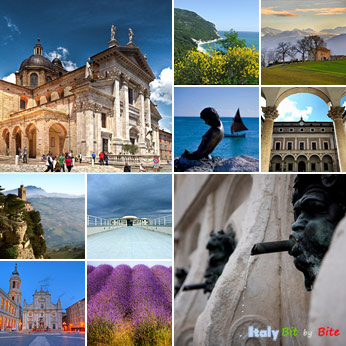 .
.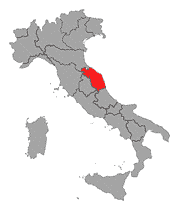 YourGuidetoItaly.com 2005-2013 © All Rights Reserved.

Photos of the YourGuidetoItaly.com banner (from left to right): (on campus) Sean Locke, (red deckchair) Valentina Jori, (chianti botlle) Donald Gruener, (Vitruvian man) Jodie Coston, (coliseum), Roberto A Sanchez, (Fiat 500) Luca di Filippo. Photo of 'Rialto bridge' by S. Greg Panosian. Italy regions image by Frizio.

Grotte dei Frasassi

and its cave chapel, one of the most unusual chapels in Italy.

Monti Sibillini National Park
Portonovo
Loreto
Pèsaro: a pleasant seaside resort with a medieval area
San Leo and its impressive fortress
Urbania
Lago di Castreccioni (artificial lake)



Festivals


Urbania, beginning of January, La Befana festival


YourGuide
To
Italy
.com

Your

guide

to discovering
Italy
bit by
bite
Shop for Italian Gourmet food at Amazon.com:

Photos (top to bottom): Marche collage: Ancona fontana and Penelope Senegallia by Andrea Sartorati, Conero by albertobignami.net, Palazzo ducale by syder.ross, lavender by Luca Boldrini.

However, if you appreciate the natural colors of spring or autumn, May, June and September are the best months to visit Le Marche.

From mid-February to end of April and mid-October to end of December the whether can be quite rainy, especially in the mountains and temperatures can fall abruptedly, especially when the bitter northerly tramontana winds blow.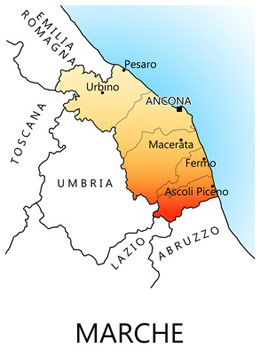 Other Destinations


Acoli Piceno

Parco del Monte Conero and

Riviera del Conero

, with its beautiful beaches spiaggia delle "due sorelle", spiaggia di "San Michele", spiaggia "Urbani" and spiaggia di numana alta "La spiaggiola".

Top Cities in Le Marche
(in alphabetical order)

Ancona
Pesaro
Fano
Ascoli Piceno
Macerata
San Benedetto del Tronto
Senigallia
Urbino


Smaller inland towns

Cagli
Camerino
Cingoli
Jesi
Offida
Recanati
Sarnano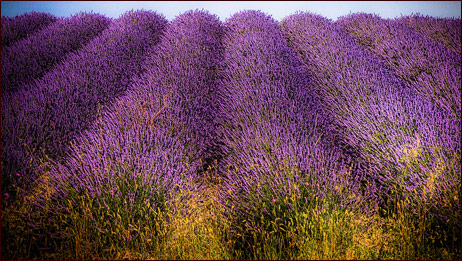 Lavender field, Portonovo. Photo by Luca Boldrini