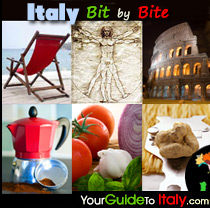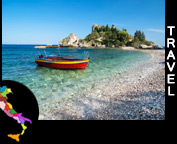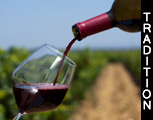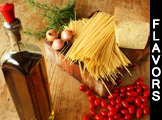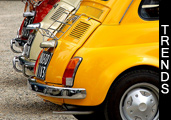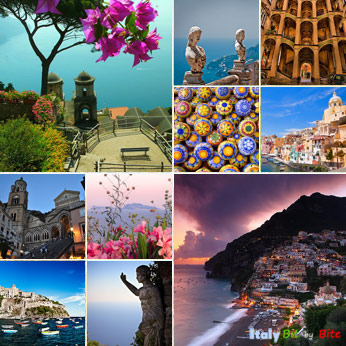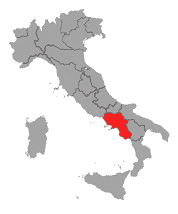 Custom Search


.
.
YourGuidetoItaly.com 2005-2013 © All Rights Reserved.

Photos of the YourGuidetoItaly.com banner (from left to right): (on campus) Sean Locke, (red deckchair) Valentina Jori, (chianti botlle) Donald Gruener, (Vitruvian man) Jodie Coston, (coliseum), Roberto A Sanchez, (Fiat 500) Luca di Filippo. Photo of 'Rialto bridge' by S. Greg Panosian. Italy regions image by Frizio.

YourGuide
To
Italy
.com

Your

guide

to discovering
Italy
bit by
bite
Shop for Italian Gourmet food at Amazon.com:

When to visit Campania


The summer months of June to August can get very hot and humid, therefore the best times to visit are the spring and autumn months of April & May, and mid-September and October, when the temperatures are milder.




Top Cities in Campania
(in alphabetical order)


Amalfi
Avellino
Benevento
Caserta
Grottaminarda
Maiori
Massa Lubrense
Naples (Napoli)
Positano
Praiano
Salerno
Sorrento


Other Destinations in Campania


Amalfi Coast
Capri, Ischia and Procida: the islands in the Bay of Naples
Calitri
Cilento and Vallo di Diano National Park
Paestum: Greek temples
Pompeii and Herculaneum: Roman archaeological sites
Sant'Agnello
Pozzuoli
Vesuvius


Provinces

Campania is a region rich in culture, famous for its gastronomy, music and archeological sites such as Pompeii, Herculaneum, Paestum and Velia. The most famous tourist attractions are the Amalfi Coast, Mount Vesuvius and the island of Capri.

Etymology of the name

The name of Campania is derived from Latin, as the Romans knew the region as Campania felix, which translates into English as "fertile countryside".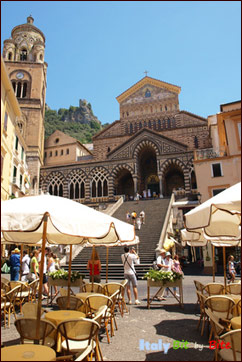 Photo credits (top to bottom): campania collage by Italy bit by bite from photos by Hozinja, Meir Jacob, Golden Puppy, Ninian Reid ; duomo © s.loffredo/Fotolia.com