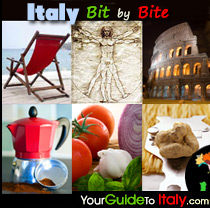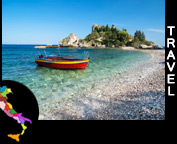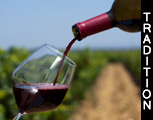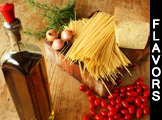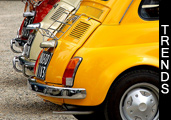 A DOP (Denominazione di Origine Protetta) cheese made from whole cow's milk from the following breeds in the following proportions: Pezzata nera (60%) e Bruno-alpina (40%). This cheese from the Veneto region matures about two months.

Bitto
An alpine cheese made from whole cows' milk to which not more than 10% goats' milk is added.

YourGuide
To
Italy
.com

Your

guide

to discovering
Italy
bit by
bite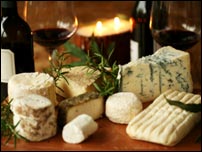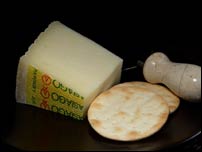 The rind is straw-yellow in color, which tends to become more intense with aging. Medium to long maturing.


Bra

A medium-fat cheese produced in the province of Cuneo. The rind is light grey (

Bra tenero

) or dark grey (

Bra duro

). The Bra tenero is slightly sharp and tasty, while the Bra duro truly sharp in taste.


Burrata di Andria

A fresh cow's milk cheese with a delicate taste, made with a mozzarella-like basis to which milk cream has been added.


Caciocavallo Podolico

A cheese produced from milk of

Podoliche

cows (a breed of Ukrainian origin). The name of the cheese refers to the way the

povole

cheeses are put to mature tied together astride (

a cavallo)

a horizontal stick.


Caciocavallo Silano

A semi-hard DOP cheese from Southern Italy. The production area of this cheese lies mainly along the Apennine ridge.





Caciofiore Aquilano
Medium mature sheep-milk's cheese of the Aquila province (Abruzzo). Historically, this cheese was a typical product of the transhumance, as its unique properties are due to the use of a vegetal rennet (cynara cardunculus), a flower that was easily found during the livestock movements.

Canestrato
The Canestrato is a traditional hard cheese from the region of Puglia, made with sheep milk. This cheese, which has a fairly mild flavour, may be consumed fresh (for cooking) or after 6 months maturing. The name comes from the typical rush baskets (canestri) of the Pugliese region, in which the cheese is put to mature.

Casciotta d'Urbino
A cheese from the Marche region.

Castelmagno
A cheese from the Langhe in the Piedmont region.

Fiore Sardo
A Sardinian cheese.


Fontina

A cheese from the Aosta Valley.


Formai de Mut

A local specialty from the Lombardia region.


Read more
>>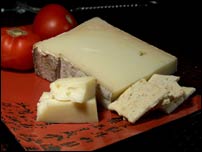 Custom Search
.
.
Italian Cheese:

293 Traditional Types :
A Guide to Their Discovery and Appreciation
Piero Sardo (Editor),
Roberto Rubino (Editor),
Angelo Surrusca (Editor)
More information: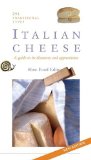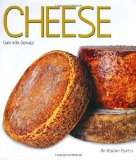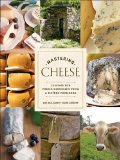 Mastering Cheese:

Lessons for Connoisseurship
from a Maître Fromager
by Max McCalman,
David Gibbons
More information:


YourGuidetoItaly.com 2005-2013 © All Rights Reserved.

Photos of the YourGuidetoItaly.com banner (from left to right): red boat landscape © mmac72/Istockphoto; Wine © RCphotografia/Istockphoto; Vitruvian man © Jodie Coston; Italian food © photovideostock/Istockphoto; Fiat 500 by
tizianoj
,