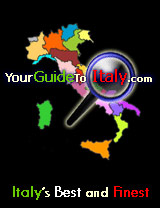 The Top Luxury Hotels
In Italy


In alphabetical order of their location

For more information: www.villadeste.com


Costa Smeralda, Sardegna


Cala di Volpe



Porto Ercole, Argentario


Pellicano



Portofino


Hotel Splendido

Hotel Splendido is set on a hillside overlooking one of the most pittoresque small ports of the Italian coast. With the magnificent views over the luxury yachts in the harbor and the open air dining on the terrace of a building that was once a monastery one experiences an unsurpassed degree of elegance and refinement.



Positano


San Pietro


One of the most exclusive hotels of Italy, the San Pietro in Positano. The Michelin Guide even states that it has been defined as one of the most beautiful hotels in the world...



A Pocketful of Luxury Italian Hotels
(Hardcover)
by Panagiotis Fotiadis (Photographer)
This new book by IMAGES offers a rare glimpse inside the private and public areas of Italy's glorious hotels which have, for centuries, offered accommodation, often long-term, to many of the world's literary and artistic greats. This fabulous guide with its sumptuous color photography makes it easy to select the hotel to suit the experience the traveller wants to enjoy.

Luxury Hotels Europe
(Hardcover)
by Martin Nicholas Kunz (Author)
Whether traditional or modern, luxury need not be defined in terms of richly decorated formality. The European hotels featured in these pages, both the well established names and the hidden gems, have been chosen for their distinctive architecture and the tastefulness and simplicity of their interior design. Includes a separate section on business and holiday hotels.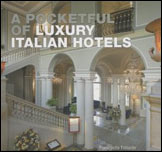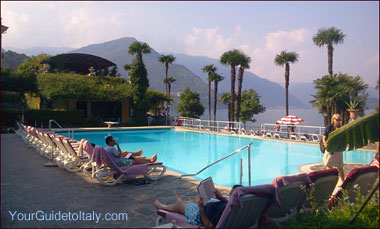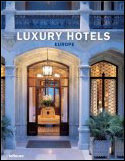 YourGuidetoItaly.com 2005-2011 © All Rights Reserved. Photo Hotel Quisisana © Pakmor.

Photos of the YourGuidetoItaly.com banner (from left to right): (on campus) Sean Locke, (red deckchair) Valentina Jori, (chianti botlle) Donald Gruener, (Vitruvian man) Jodie Coston, (coliseum), Roberto A Sanchez, (Fiat 500) Luca di Filippo.


Custom Search
YourGuide
To
Italy
.com

your

independent guide

to

Italy

and the

Italian way of life



.
.
Italy has a long history of top level hospitality in some of its most refined and elegant settings, like Portofino, Positano, Capri and Venice. Obviously you have to enjoy a bit of glitz and glamour to appreciate these hotels. Most of these hotel attract a very high and sophisticated segment of the market. Not for travelers on a travel budget ! However, note that 'luxury' in Italy stands first and foremost for privacy and top quality, refined service, the type of service that is not pedantic, but preceeds every one of your wishes. In Italy luxury is a perfect blend between refinement, elegance and simplicity.


Bellagio

Grand Hotel Villa Serbelloni

One of the oldest and most famous hotels of Lake Como, located on the northwestern part of Bellagio point. Built in 1850 as a summer home for an aristocratic family from Bergamo, it was made into a luxury hotel in 1873. Unlike many hotels of this level which often confer a cold, impersonal feeling, the Grand Hotel Villa Serbelloni gives you the feeling to be hosted in a privately owned, 19th century mansion surrounded by a beautiful park. The truth is not far off as Villa Serbelloni has been run by the same family since 1918 and the family still lives on the premises.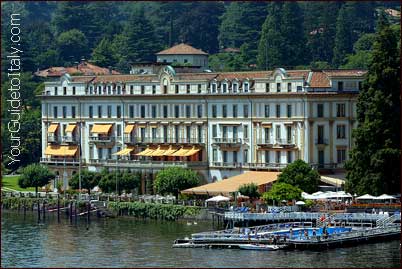 The most striking element about the San Pietro is its invisibility. The hotel is so secluded that it's easy to drive straight past. Even from the sea the hotel seems to merge with the vertiginous cliffs to which it clings. Unique in the world: the entrance is some kind of chapel, that turns out to be an elevator built in the rock, going down to the lobby while a second elevator going down the cliff, inside the rock, brings you to the private beach...



Rome

Hotel de Russie

Hotel d'Inghilterra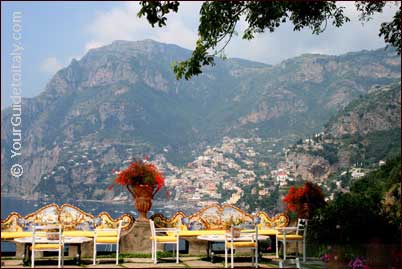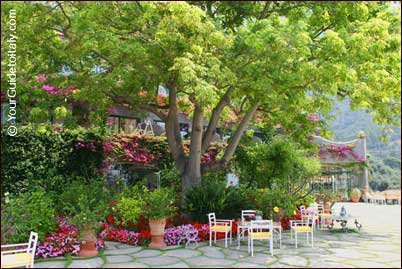 Como

Villa d'Este

The old world charm of Villa D'Este is not for everyone. The dress code enforced guarantees a fantastically sophisticated and stylish crowd.

THE historical luxury hotel of Capri right in the center of Capri. Since 1845 the Grand Hotel Quisisana has been welcoming its guests into an atmosphere of exclusive elegance with all the typical charm and professionalism of Europe's finest traditional Grand Hotels.

A very glamorous and sophisticated place where a chic and fashionable clientele get dressed up to go to breakfast or simply have a drink by the pool.

Capri


Grand Hotel Quisisana
Hotel Villa Serbelloni
Pool overlooking Lake Como
Photo by C. Marien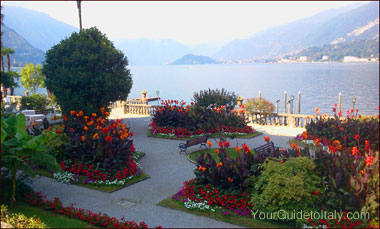 Hotel Villa Serbelloni
Terraced garden overlooking Lake Como
Photo by C. Marien

Venice


The Hotel Cipriani in Venice
A wonderful hotel. The Dogaressa Suite is particularly beautiful.



The Hotel Danieli in Venice

Located in a beautifully restored 14th century palace on Riva degli Schiavoni, right next to Piazza San Marco. Majestically decorated with Murano glass chandeliers, pink marble columns, stained glass, and dramatic high ceilings adorned with golden leaves.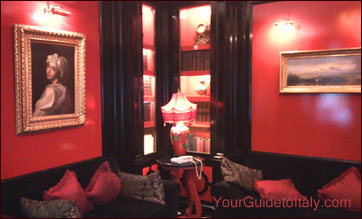 Hotel d'Inghilterra, Rome
Photo by C. Marien