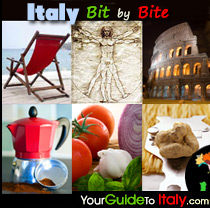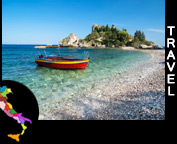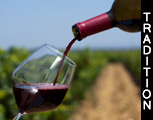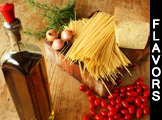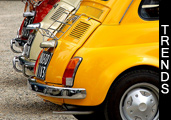 Introduction


Puglia lies in the extreme south-east part of the Italian peninsula. It extends from the "spur" of the Italian boot (the Gargano Promontory) down to the "heel". The region's most southern part, Salento, also known as

penisola salentina,

forms the "heel" of boot-shaped Italy.

Not a traditional tourist destinations, Puglia is one of the richest archaeological regions of Italy and is becoming increasingly popular among travellers in search for a slice of unspoiled Italy.


Custom Search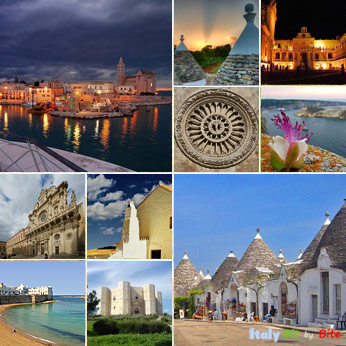 .
.
YourGuidetoItaly.com 2005-2013 © All Rights Reserved.

Photos of the YourGuidetoItaly.com banner (from left to right): (on campus) Sean Locke, (red deckchair) Valentina Jori, (chianti botlle) Donald Gruener, (Vitruvian man) Jodie Coston, (coliseum), Roberto A Sanchez, (Fiat 500) Luca di Filippo. Photo of 'Rialto bridge' by S. Greg Panosian. Italy regions image by Frizio.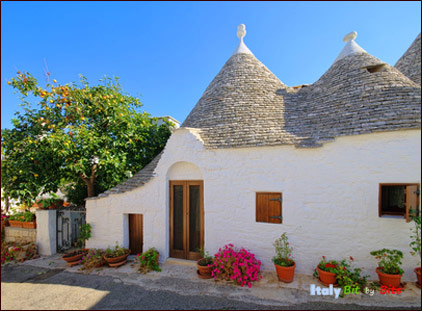 Trulli © LianeM/Fotolia.com

YourGuide
To
Italy
.com

Your

guide

to discovering
Italy
bit by
bite
Shop for Italian Gourmet food at Amazon.com:

Planning your trip to Puglia

When to visit Puglia

The best time to visit Puglia is in either late May, or alternatively March just before Easter, or September into October, when the rush of summer visitors has passed but the sea and air remain very pleasant. In July and August the summer heat may become unbearable and many hotels, shops and restaurants shut down in August.




Photo credits (top to bottom): Puglia collage: MatthiasKabel, Andrea Rinaldi (Trani),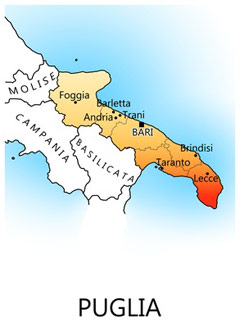 Top Cities in Puglia
(in alphabetical order)


Bari
Brindisi
Foggia
Lecce
Trani



Other Destinations


Tremiti islands
Alberobello
: a small town with about 1400 trulli, spread over the hillside to the south of the town
Ostuni, the "white town"
Monopoli and its beaches
Polignano a Mare
Nardò
Galatina
Gallipoli
Taranto



Other important sights


Terra dei Trulli
: the region extending between Fassano, Ostuni, Martina Franca and Alberobello where the typical

trulli

can be found.


Castel del Monte
Grotte di Castellana
Gargano Promontory
Martina Franca


Valle d'Itria
: the road from Locorotondo to Martina Franca follows a vast plain planted with olive trees and vines and scattered with

trulli

.

Monte Sant'Angelo


Santa Maria Al Bagno
, located on the coastline of the Gulf of Taranto, is a small fishermen village with beautiful unspoilt beaches all along the coast.



Provinces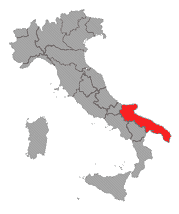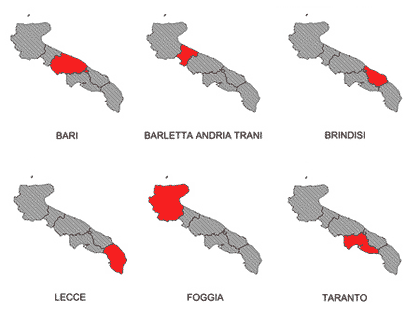 With its white-washed towns, trulli, olive groves, Roman ruins, beautiful beaches and excellent cuisine the region has many charms. The region also abounds in prehistoric (dolmens, menhirs) and early historical monuments up until the colonization by the Greeks.