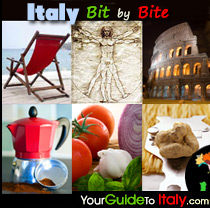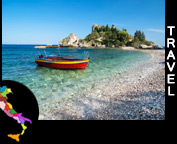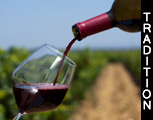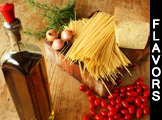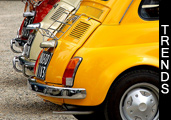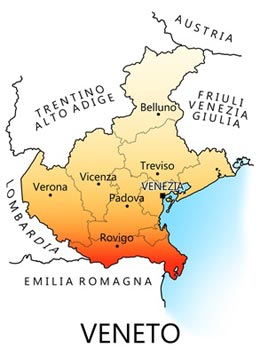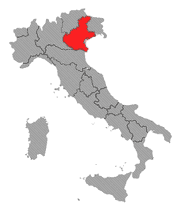 Custom Search


.
.
YourGuidetoItaly.com 2005-2013 © All Rights Reserved.

Photos of the YourGuidetoItaly.com banner (from left to right): (on campus) Sean Locke, (red deckchair) Valentina Jori, (chianti botlle) Donald Gruener, (Vitruvian man) Jodie Coston, (coliseum), Roberto A Sanchez, (Fiat 500) Luca di Filippo. Photo of 'Rialto bridge' by S. Greg Panosian. Italy regions image by Frizio.

YourGuide
To
Italy
.com

Your

guide

to discovering
Italy
bit by
bite
Shop for Italian Gourmet food at Amazon.com:

Introduction

Historically, the Veneto region has been exposed to many influences, among which the Frankish, Roman, Byzantine and Austrian cultures.

The Veneto region is a land of contrast with a territory going from the Adriatic coast, over the Lagoon and Veneto plain, to Lake Garda and the Dolomites.

Geography


Climate

The climate of the Veneto region is not uniform, but changes according to the area. Continental on the plains, the climate is milder along the Adriatic coast, around Lake Garda and in the hilly areas. The lowlands are often covered by thick fog.


Provinces:

Veneto counts 7 provinces: Belluno (BL), Padova (PD), Rovigo (RO), Treviso (TV), Venezia (VE), Verona (VR), Vicenza (VI)
.
Famous cities:

Venice

Padua:
also known as the "City of the Saint"; the Orto botanico di Padova is on UNESCO's list of World Heritage Sites.

Verona:
the home city of Shakespeare's famous lovers: Romeo and Juliet.

Vicenza

Treviso

Rovigo

Belluno
Architecture

Influenced by the many invaders and trade contacts with the East, Venice and the Veneto developed their own architectural style, known as Venetian Gothic: a mixture of Byzanthine domes, Islamic minarets and European Gothic pointed arches and quatrefoils. Baroque influences in the 17th century were tempered by Palladian restrained interpretation.

The Grand Canal in Venice offers a concentration of Venetian architecture. Other architectural highlights are the San Marco Cathedral and the Palazzo Ducale.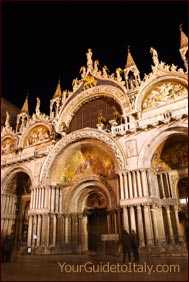 San Marco Cathedral
Photo by Danin Tulic


An example of Paladian architecture is the Villa Barbaro. Paladian style can further be seen along the Brenta Canal and in Vicenza, with Paladio's famous villa La Rotonda.

Language


Apart from Standard Italian, Venetian is spoken in the Veneto region, more specifically in the city of Venice, and the area of the Tre Venezie; as well as in parts of Venezia Eugànea, Venezia Tridentina and Venezia Giulia, including Trieste. Bisiacco, one of the dialects of Venetian, is spoken in Gorizia Province. Other dialects include Istrian, Triestino and Venetian Proper. Venetian is also spoken in Croatia and Slovenia.


An archaic language known as Venetic was spoken in pre-Roman Venetia. The Venetic language is attested by approximately 350 inscriptions covering a span of five hundred years going from ca. the 6th century to the 1st century BC. Venetic is a member of the Indo-european language family, though probably not of the Italic branch, which sets this language apart from the other Romance languages and Venetian. The original Venetic script is based on an alphabet of Etruscan origin. See also: Extinct languages of Italy.



Cuisine


Veneto is known for risotto in various flavors according to the location. Fish and seafood-based risotto, such as

risotto alle seppie

(risotto with cuttlefish and black ink) are common closer to the Adriatic and vegetable-based risotto, with asparagus, radicchio or frogs' legs, are typically seen further away from the coast. In other parts of Veneto, polenta is the primary source of carbohydrates. Beans, peas and other legumes are seen in these areas with

pasta e fagioli

(beans and pasta} and

risi e bisi

(rice and peas). Ingredients such as stockfish or simple marinated anchovies are part of the Venetian cuisine as well.

Brodo di pesce

(fish soup) is a typical Venetian dish served all along the coast. Veneto also features heavy dishes using exotic spices and sauces. Sausages such as sopressata and garlic salami are common. High quality vegetables are prized, such as red radicchio from Treviso and asparagus from Bassano del Grappa. The most notable dish of Veneto is

fegato alla Veneziana,

thinly-sliced liver sauteed with onions. Squid and cuttlefish are common ingredients, as is squid ink, called

nero di seppia

. The famous Tiramisù dessert probably originated in Veneto, more precisely in Treviso, although its exact origin is still subject to debate.



Wine


Veneto is an important wine region with its 75314 ha of vineyards. It counts four of the top 10 appellation wines in terms of volume. Among the best wines of the Veneto region are whites like Soave DOC, Recioto di Soave DOCG, Prosecco, Tocai Italico and Bianco di Custoza. Reds include Valpolicella DOC, Bardolino DOC, Amarone, Cabernet Franc, Merlot (an originally French variety that was first introduced in Italyin the Veneto and the famous passito wine Torcolato di Breganze. The majority of the wines from this region are light and simple.



Famous people from Veneto


Palladio,
the famous Venetian architect is considered the most influential architect in the history of Western architecture. He designed many palaces and churches, but is especially known for Palladio's his villas. The palladian villas are located mainly in the province of Vicenza, while the

palazzi

are concentrated in the city of Vicenza and the churches in Venice. A number of his works are now protected as UNESCO World Heritage Sites.


Paul II
born "Pietro Barbo" (1417 Venice - 1471 Rome), pope from August 30, 1464 to July 26, 1471.


Petrarch


Pius X
(Latin:

Pius PP. X

), born "Giuseppe Melchiorre Sarto", reigned as pope from 1903 to 1914 and canonized in 1954.


Marco Polo
was a Venetian merchant and explorer of Persia, India, and China who wrote of his travels.


Antonio Salieri
, composer and conductor who became the Austrian imperial kapellmeister from 1788 to 1824.


St Anthony


Tintoretto
(real name

Jacopo Robusti

) was one of the greatest painters of the Venetian school and probably the last great painter of Italian Renaissance.


Titian
or

Tiziano Vecellio

was the leader of the 16th-century Venetian school of the Italian Renaissance.


Titus Livius
known as

Livy

in Englis (ca. 59 BC at Padua - 17 AD ) wrote a monumental history of Rome

Ab Urbe Condita

, from its founding (traditionally dated to 753 BC) through the reign of Augustus.