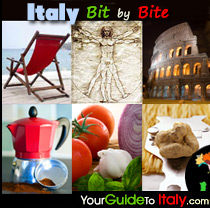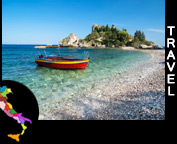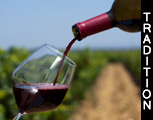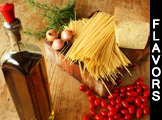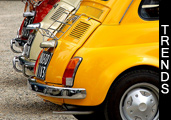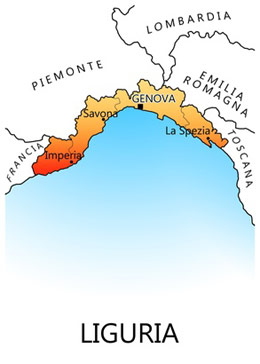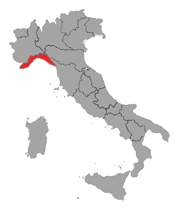 Introduction

Liguria is a coastal region of north-western Italy, the third smallest of the Italian regions. Its capital is Genoa. It is a popular region with tourists for its beautiful beaches, picturesque little towns, and food. Pastel-colored houses and flourishing gardens are a typical scenery along the coast.

The climate of Liguria is generally mild, with warm summers and mild winters. The winters in Liguria are much less harsh and cold than nearby regions because the Alps and the Apennines protect the province from northern winds that bring cold air from Northern Europe. Though considerably milder than other areas of Northern Italy, it does sometimes get cold enough to snow in Liguria, with snow becoming more common as you reach higher elevations in the mountain regions.


Provinces
Custom Search
.
.
YourGuidetoItaly.com 2005-2013 © All Rights Reserved.

Photos of the YourGuidetoItaly.com banner (from left to right): (on campus) Sean Locke, (red deckchair) Valentina Jori, (chianti botlle) Donald Gruener, (Vitruvian man) Jodie Coston, (coliseum), Roberto A Sanchez, (Fiat 500) Luca di Filippo. Photo of 'Rialto bridge' by S. Greg Panosian. Italy regions image by Frizio.

YourGuide
To
Italy
.com

Your

guide

to discovering
Italy
bit by
bite
Shop for Italian Gourmet food at Amazon.com:

Top Cities in Liguria


Genoa
La Spezia
Savona
San Remo
Imperia
Chiavari
Camogli
Finale Ligure
Portofino
Ventimiglia
Bordighera
Alassio



Top 5 Places to visit in Liguria


Bussana Vecchia:
a 1,000 year old ghost town near San Remo (Province of Imperia) destroyed in the 19th century by a severe earthquake and now inhabited by artists, selling their handiwork to tourists, and organizing artistic events. See Bussana Vecchia and Ghost towns in Italy.


Portofino

Rapallo

Camogli


Cinque Terre