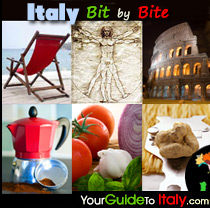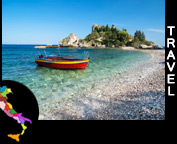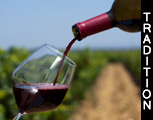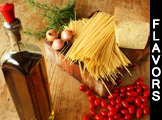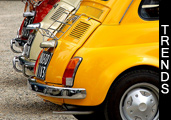 The king and the queen of Italian gourmet foods, the white and black truffle are literally worth their weight in gold and used as parsimoniously.


White truffle


With its magical scent and exquisite taste, the true White truffle or Alba Truffle (

Tuber magnatum

) is one of the most refined delicacies in the world. It is found almost exclusively in the region around the city of Alba and in the Langhe area of the Piedmont region in northern Italy.

Read more about the white truffle
>>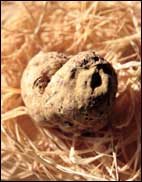 A little less aromatic and flavorful than the white variety, the more affordable black truffle is used in some refined pasta dishes and as a key ingredient in local dishes.

While the black truffle can withstand a some cooking, the white truffle is too delicate and always served fresh.

There are about 6 to 8 different truffle varieties in Italy. These truffle species all differ in their color, texture, aroma, taste and price.

See als: Most expensive and luxurious pasta recipes
>>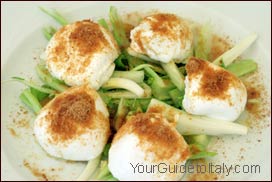 It can be eaten sliced in thin shreds on a piece of bread after having been left to soften in olive oil for at least half an hour, or grated over omelets, rice, mozzarella cheese and mashed potatoes. However, it is best known in the classic Sardinian combination of Spaghetti Alla Bottarga (always add the bottarga at the end on the dish, not in the pan).

More information
:



It is usually sold grated or as whole and coated in beeswax for keeping.


Lobster and Seafood


Maine lobster (known as

astice

in Italian), though used in delicate pasta and rice recipes, is not indigenous to Italy. The type of lobster found in the Mediterranean is known as

aragosta. It is

slightly larger than a Maine lobster and has no pincers. Uncooked it is also slightly lighter in color, greyish brown instead of dark brown or bleuish black.



Custom Search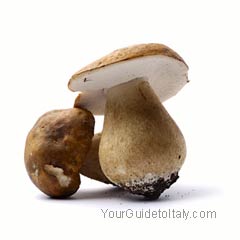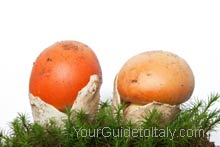 Panettone

A large leavened cake stuffed with candied orange and lemon zest, as well as raisins, which are added dry and not soaked. Recently, new variations appeared on the market such panettone with chocolate, with champagne cream, with . It is usually sold at Christmas and served as dessert or for breakfast. It is cut in vertical slices. Famous producers are Tre Marie and Bauli.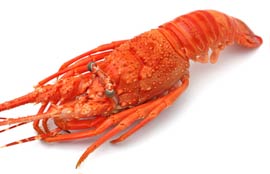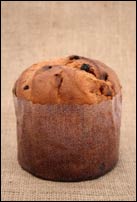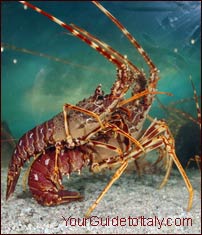 .
.
YourGuidetoItaly.com 2005-2013 © All Rights Reserved.
Photos (White truffle) Torsten Wenzler, (live lobster) DGAETA, (cooked lobster) Unclesam, (Porcini mushrooms) Alessio Cola, (Ovoli mushrooms)
antonio scarpi
, (truffles and pasta)
matteo zanga,
(Panettone) Luis Carlos Torres. Photos of the YourGuidetoItaly.com banner (from left to right): red boat landscape © mmac72/Istockphoto; Wine © RCphotografia/Istockphoto; Vitruvian man © Jodie Coston; Italian food © photovideostock/Istockphoto; Fiat 500 by
tizianoj
,
YourGuide
To
Italy
.com

Your

guide

to discovering
Italy
bit by
bite
Shop for Italian Gourmet food at Amazon.com:

Bottarga


Bottarga

(in English also known as
botargo
) is a delicacy of dried fish roe from grey mullet, tuna or swordfish.

Mozzarella with grated bottarga
Photo by Giorgio Vacirca

Mushrooms


The most delicate and expensive mushrooms are Porcini and Ovoli mushrooms. They are prepared sauteed in a pan with olive oil, some garlic and persil and served as

antipasto

or with pasta.