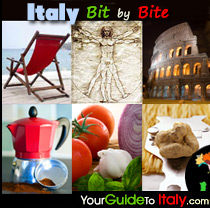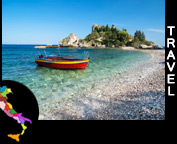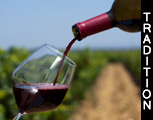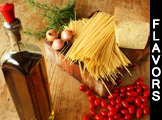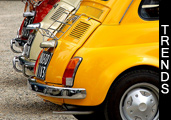 Italian cuisine relies on fresh, seasonal produts cooked with a minium of spices and herbs. The variaty of spices used in Italian cooking is not as important as, for example, in French or Asian cuisine, but the spices and herbs included are often used fresh, which gives the dishes an exceptional flavor.


Herbs and Spices


Common spices, condiments and herbs used in Italian cuisine include: basil (

basilico

) and bay (

lauro

) leaves, flat-leaf parsley, red pepper (

peperoncino

), garlic, oregano (

origano

), rosemary (

rosmarino

), saffron (

zafferano

), sage (

salvia

), thyme (

timo

). Black olives and pine kernels are also used as spices in some typical dishes, for example stew dishes

alla cacchiatora.



Oils, Vinegars & Spices of Italy

(extra-virgin olive oil, balsamic vinegar)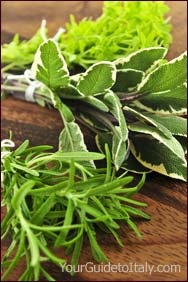 Oilve Oil

Olive oil is not just used as a vector to distribute heat during the cooking process, but also forms an integral part of the recipe's ingredients. It is therefore always choosen with the utmost care. Only the best quality extra-virgin olive oil is used in Italian cuisine. The olive oil used for cold prepartions such as marinades and salades, or savoured with bread, is of a different quality as the one used for cooking.



Extra-Virgin olive oil


Extra-virgin oil comes from the first pressing of the olives and contains no more than 0.8% acidity. It is judged superior in taste and with more health-beneficial properties.


In Italy quality labels exist for olive oil in the same way as for quality wine. Olive oils grown in the specific regions are given the

Denominazione di Origine Protetta

(Denomination of Protected Origin) status.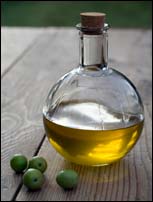 Olive oil from the Chianti region has the special quality assurance label of

Denominazione di Origine Controllata

(Denomination of Controlled Origin; DOC) as well as the DOP. "First cold press" means that no heat was used in the production process, which is important because heat alters the olive oil's chemistry and qualities.


Custom Search
.
.
YourGuidetoItaly.com 2005-2013 © All Rights Reserved.

Photos of the YourGuidetoItaly.com banner (from left to right): red boat landscape © mmac72/Istockphoto; Wine © RCphotografia/Istockphoto; Vitruvian man © Jodie Coston; Italian food © photovideostock/Istockphoto; Fiat 500 by
tizianoj
,
YourGuide
To
Italy
.com

Your

guide

to discovering
Italy
bit by
bite
Shop for Italian Gourmet food at Amazon.com: