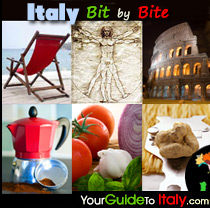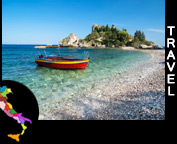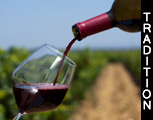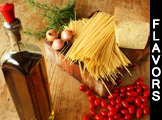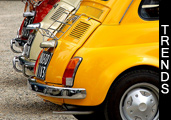 Villa Carlotta was built for the Milanese marquis Giorgio Clerici in 1690 and extends over a 70,000 m2 (17 acres) area in Tremezzo, facing the Bellagio peninsula. The Italian garden was built in late Lombard baroque style, with a symmetrical design that still dominates the front area with the Arion of Methymna fountain basin, the terraces with the famous collection of cirtus tress and the stone stairs. The formal layout of the garden was partly redesigned in 1801 adopting the new canons of the English-style garden. The longitudinal avenues were decorated with rhododendrons and azaleas. With the years Villa Carlotta has built up a refined botanical garden including 800 species and varieties, with 1,000 trees, 400 camelias, 250 rhododendrons and 200 roses.



.
.
Villa Cipressi Gardens
Via IV Novembre 18
23829 Varenna (Lecco)

A wonderful, terraced garden overlooking the center of lake Como and the branch of Lecco.

English style gardens develop harmoniously along the lake's banks, the last offshoot in the hill picture of the peninsula of Bellagio, to the south of the inhabited area. The beautiful garden includes rare exotic plants, secular trees, hedges of camellias, groves of azaleas and gigantic rhododendrons, monuments and artefacts (amongst which a Venetian gondola transported to Bellagio, on express request by Napoleon, and two precious Egyptian statues), a chapel and a glass house in neoclassical style.

The realisation of such a garden implied notable interventions to the structure of the land and the realisation of outstanding supporting walls.

Visits: from March to October, daily from 9.30 to 18.30


Lake Como Gardens
(Ornamental Gardens and Parks in the Como area)

Villa Carlotta
Via Regine 2
22019 Tremezzo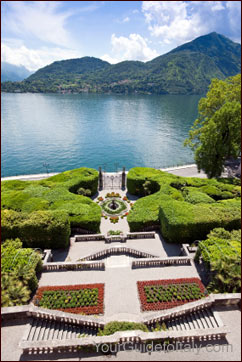 Formal front gardens of Villa Carlotta,
Tremezzo, Lake Como
Photo: Brett Charlton

Custom Search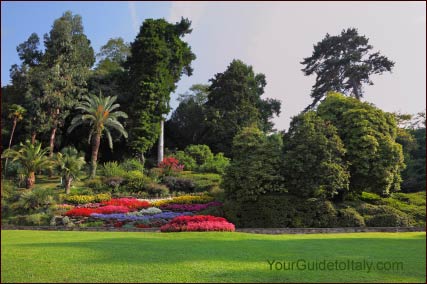 Gardens of Villa Carlotta,
Tremezzo, Lake Como
Photo: Kavram

Villa Melzi d'Eril
Lungolario Manzoni
22021 Bellagio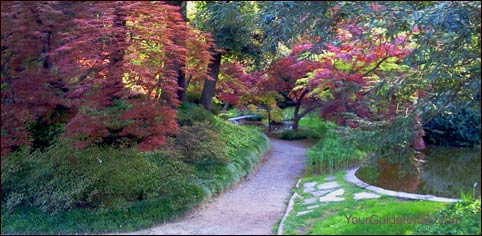 Villa Melzi d'Eril, Lake Como
Photo: C. Marien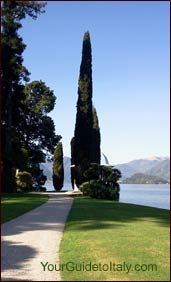 Villa Melzi d'Eril, Bellagio
Photo: C. Marien

Villa d'Este
Via Regina 40
22012 Cernobbio

New a renowned luxury hotel and congress centre, Villa d'Este was built in the mid 16th century by the humanist, Cardinal Tolomeo Gallio. The garden plan is laid out on a central axis with subsidiary cross-axes of carefully varied character, refreshed by some five hundred jets in fountains, pools and water troughs.

Of great interest is the Nymphaeum decorated with polychrome tesserae (musivum theatrum), which probably existed from the 16th century and was remodelled in the 18th century to spectacular effect.

Visits: group visits only of min. 10 and max. 30 pers. from March to November from 10.30 to 11.30 and 15.30 to 16.30.

Grand Hotel Villa Serbelloni
Via Roma 1
22021 Bellagio

Built in 1850 as a summer home for an aristocratic family from Bergamo, the villa was made into a hotel in 1873. The landscape park to the northeast of the villa features tall trees, including sweet gum, beech, chestnut, lime, yew, Scots pine, magnolia and camphor. The garden also includes numerous Mediterranean plants and other ornamental plants.

Villa Olmo
Via Cantoni
22100 Como




The present formal garden was laid out recently, although its geometric rigor and the use of box hedges are reminiscent of the classical Italian garden. According to an undocumented tradition the site may have been that of the villa on the Borgovico side of Como owned by the Roman poet Caninius Rufus, a close friend of Pliny the Younger, whose gardens were famous for their elms. Two Como historians indeed recorded in the 18th and 19th century that two enormous very ancient elms of different species existed there.

Parco Teresio Olivelli
Via Regina 1
22019 Tremezzo

The Teresio Olivelli municipal park, formerly known as Giardino Meier, is probably one of the best kept secrets among Tremezzo's botonical and architectural gems.
The park includes many significant trees, such as an elegant Pinus devoniana, a large camphor tree, an old Calocedrus decurrens, a path of umbrella-shaped plane trees and numerous Taxodium distichum and uncommon cypresses.

Villa del Balbianello
Via Comoedia 5
22016 Lenno

It is located in the town of Lenno, on Dosso di Lavedo, a small wooded promontory on the western shore of the south-west branch of Lake Como, not far from the Isola Comacina. The owner of the Villa, the Milanese Cardinal Angelo M. Durini, had it built in 1787 on this almost isolated site, once a Franciscan monastery, to receive frivolous personages, but also philosophers and men of letters like Abbot Parini, who dedicated an ode entitled "Gratitude" to him. The villa is famous for its elaborate terraced gardens. For the garden a landscape layout, that was adapted to the natural setting, was adopted. The arboreal heritage is impressive: ilex, plane, magnolia, cypress, pine, beech trees, some of which sculpted in topiary. Wonderful is also the Ficus pumila in the portico beneath which it is said that Durini liked to set and sip his coffee.


Villa del Balbianello
Photo by Kenneth Wiedemann

Villa Passalacqua
Via Besana 59
22010 Moltrasio

Villa Gallia
Via Borgovico 148
22100 Como

Villa Saporiti
Via Borgovico 150
22100 Como

Villa Rachele-Beccaria
Visits: only by appointment

Grand Hotel Tremezzo
Via Regina 8
22019 Tremezzo

Il Giardino delle Valle
two entrances:
Via Plinio
Via Adda
22012 Cernobbio

Palazzo Gallio
Via Regina Levante 2
22015 Gravedona

The garden is composed of three sections, one in front of the entrance and two on either side. English-style flowerbeds and trees, large conifers, magnolias and camelias.

Visits: open from Monday to Friday from 9.30 to 16.30
Free admission

Villa Bagatti Valsecchi
Frazione Cardano
22010 Grandola ed Uniti

One of the most remarkable gardens in Lombardy, situated in a stunning landscape.

Visits: only upon reservation (min 15 pers)

Villa Fogazzaro
Via Antonio Fogazzaro
Frazione Oira
22010 Valsolda

A genuine literary garden which belonged to the mother of the poet and writer Antonio Fogazzaro.

Villa La Collina
Via Roma 11
22011 Griante-Cadenabbia

Built in 1895, Villa La Collina was the summer residence of German Chancellor Konrad Adenauer. It is situated in a wonderful park with a breathtaking view over Bellagio.

Visits: by appointment only.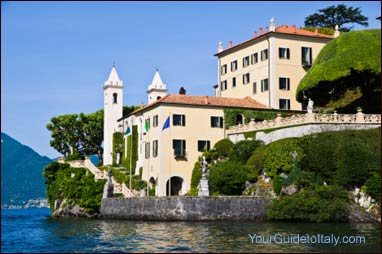 YourGuidetoItaly.com 2005-2013 © All Rights Reserved.
Photos of the YourGuidetoItaly.com banner (from left to right): red boat landscape © mmac72/Istockphoto; Wine © RCphotografia/Istockphoto; Vitruvian man © Jodie Coston; Italian food © photovideostock/Istockphoto; Fiat 500 by
tizianoj
,
| Sitemap | Links | Privacy | Contact |

YourGuide
To
Italy
.com

Your

guide

to discovering
Italy
bit by
bite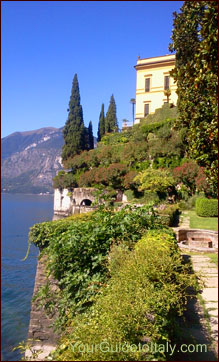 Villa Cipressi
Photo by Catherine Marien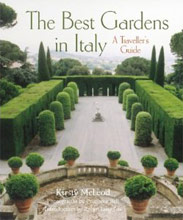 Italy's Private Gardens: An Inside View

by Helena Attlee (Author), Alex Ramsay (Photographer)

More information: