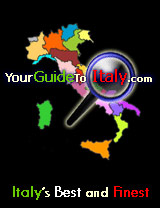 Introduction


Italy's classification system is largely based on the French one. It also has 4 classes of wine, of which two fall under the EU category

Quality Wine Produced in a Specific Region

(QWPSR) and two under the category of

Table Wine

.



Italian Wine Classification


The four classes are (in hierarchical order):

1. Vino da Tavola (VdT),
litteraly "table wine", wine without appelation, i.e. without a specific mention of the geographical origin nor of the vintage year.
Practically speaking, these wines may be made from any grape, or mixture of grapes, anywhere in Italy. NOTE: this is not always similar to the definitions of 'Table Wine' in other countries.



Italian Wine Appelation System
2. Indicazione Geografica Tipica (IGT)
- Denotes wine from a more specific area within Italy, but still larger than for a DOC or DOCG. This area may corresponds to an entire region, as in the case of Toscano in Tuscany and Sicilia on Sicily, or be limited to a valley or a range of hills. The IGT classification does not define the wine's composition or production method.


Note: Vdt or IGT does not necessarily refer to a lower-quality wine. Some Italian wine producers purposely do not subscribe to the DOC or DOCG regulations because they want to remain free to produce the wine of their choice with their own selection of grapes. Some are long-established wines that have always existed outside the DOC or DOCG regulations.


3. Denominazione di Origine Controllata (DOC),
established by law in 1963 and applied to wines bearing higher quality characteristics than table wine and IGT. The label of a DOC wine will indicate the name and place of origin of the wine, as well as the area, the year of production and the techniques used. It may also indicate the variety of authorized grapes, production per hectar, aging period and organolectic characteristics. Italy counts over 300 DOC typologies;


4. Denominazione di Origine Controllata e Garantita (DOCG),
established in 1980.


Both DOC and DOCG wines refer to areas that are more specific than an IGT, and the grapes allowed as well as the aging process are also more specifically defined. The main difference between a DOC and a DOCG is that the latter, in order to be designated as a wine from the area in question, must pass in-depth chemical analyses and a quality blind taste test in addition to conforming to the strict legal requirements.

Presently, there are 120 IGT zones, approximately 300 DOC designations, and about 30 DOCG appelations. Baralo, for example is produced in 20 municipalities, Barbaresco in only 5. For a list of the main DOCG, see further down this page.


Additionaly, DOCG wines can be classified as either:

riserva

(kept in barrel for a longer time time than the minimum requirement for that specific DOCG)


superiore

(with a higher concentration of alcohol than the DOC and with a limited production).


classico

(produced in the historical center of the vineyard)


vigna/vigneto

(followed by the name of a unique vineyard)



Major DOCG wines of Italy

Barbaresco (Piedmont, vine: Nebbiolo)
Barolo (Piedmont, vine: Nebbiolo)
Brachetto d'Acqui (Piedmont, vine: Brachetto)
Brunello di Montalcino (Tuscany, vine: Sangiovese)
Carmignano (Tuscany, vine: Sangiovese, Cabernet)
Chianti (Tuscany, vine: Sangiovese)
Chianti classico (Tuscany, vine: Sangiovese)
Franciacorta (Lombardy, vine: Chardonnay, pinot nero)
Taurasi (Campania, vine: Aglianico)
Torgiano rosso riserva (Umbria, vine: Sangiovese)
Vino nobile di Montepulciano (Tuscany, vine: Sangiovese)

Custom Search
.
.
YourGuidetoItaly.com 2005-2009 © All Rights Reserved.

Photos of the YourGuidetoItaly.com banner (from left to right): (on campus) Sean Locke, (red deckchair) Valentina Jori, (chianti botlle) Donald Gruener, (Vitruvian man) Jodie Coston, (coliseum), Roberto A Sanchez, (Fiat 500) Luca di Filippo.


YourGuide
To
Italy
.com

your

independent guide

to

Italy

and the

Italian way of life



Shop for Italian Gourmet food at Amazon.com:

Custom Search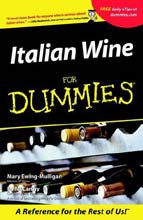 Italian Wine for Dummies
(Paperback)
by Mary Ewing-Mulligan (Author),
Ed McCarthy (Author)

Authored by certified wine educators and authors Ed McCarthy and Mary Ewing-Mulligan,

Italian Wine For Dummies

shows you how to:

Translate wine labels what the meanings are of common label terminology
pronounce Italian wine terms and names
how to order Italian wines in restaurants
Identify great wine bargains
Develop your own wine tastes
Match Italian wines with foods
This guide also explores Italy's important wine regions - including a region-by-region survey of the best vineyards and their products.

More information

Italian Wines 2009:
A Guide to the World of Italian Wine for Experts and Wine Lovers
(Paperback)
by Gambero Rosso

The world's most complete guide to quality Italian wines, published by Gambero Rosso.
Over 16,000 wines are reviewed, selected by a team of more than 120 tasters under the direction of GR.
Also includes a useful series of appendixes about award-winning wines in the past and the best producers.
The guide also pays special attention to wineries that are sensitive to the environment and to achieving naturalness in their products.

More information