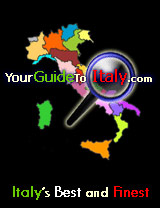 Regional Specialties of Italy
Northwest and Northeast Italy

(Piedmont and Aoste Valley, Liguria, Lombardy,
Trentino-Alto Adige and Friuli Venezia Giulia, Veneto, Emilia-Romagna)



Each of Italy's regions has its own culinar specialties, based on local ingredients and secular traditions.


In Northwest Italy:
Piedmont and Aoste Valley


Most of the cooking is done with butter.

Popular Piedmontese dishes are

fonduta

, a melted cheese dip of milk, eggs and white truffles (tartufi bianchi),

fritto misto alla Piemontese

and

Cardi

(chards). The crips breadsticks known as

grissini

, originated in Turin.



Cheeses are also a specialty:

Fontina

, a semi-hard cheese made in the Aoste Valley.

Robiola

,

castelmagno

and

bra

are excellent Piedmontese cheeses from Monferrato and the Langhe.

Truffles

and

nuts

of all types are also specialties of this region.


Liguria


The famous

Pesto sauce

originated in Genoa. It is mostly served with pasta but is also more and more used to enhance other dishes. Other dishes include

cima

(stuffed meat parcels) and

pansotti

(a type of ravioli) served with walnut sauce,

buridda

(fish soup) and

zuppa di datteri

(a shelfish soup) from La Spezia.


Lombardy


A typical dish is

ossobuco

, a shin of veal with marrow bone in a tomato sauce with a hint of garlic.

A traditional Christmas treat that has gained international fame is the

Panettone

from Milan, a light yeast cake with candied fruit.

Torrone

is a specialty of Cremona. The most popular Lombard cheeses are the creamy

Gorgonzola

, the hard

Grana Padana

and

Taleggio

.


Trentino-Alto Adige and Friuli Venezia Giulia


Many local specialties are based on bread or potatoes, such as

canederli

(a type of gnocchi made with bread and flour) and

grösti

(potatoe and meat pie). Other traditional dishes are smoked pork served with sauerkraut.


Veneto


Polenta

, made from maize flour and risotto, are popular alternatives to pasta. Risotto is an incredibly versatile dish, made of (Italian) rice to which almost any ingredient may be added. Polenta can be served as a primo or as a contorno, boiled and served with sauce or grilled. Bigoli is a type of spaghetti typical of the Veneto.

Carpaccio originated in Venice, presumably in Harry's bar, where it was first served in 1950. The dish consists of thin slices of raw beeft sprinkled with oil and thin slices of Parmesan cheese. It can be served on a bed of rocket leaves.

Many dishes are based on fish, such as dried cod (

baccalà

) and sardines, shellfish, and eels.

Sarde in Soar

, for example, is a traditional Venetian dish of fried fresh sardines marinated in a sweet and sour sauce.

Radicchio alla Griglia are red endive leaves from Treviso which are lightly grilled and have a slightly bitter taste.
Risi e bisi, a soft and liquid risotto is made of rice with fresh peas ans small pieces of bacon.

Tiramisu, one of Italy's most famous desserts is a layered dessert made of coffee-soaked ladyfingers and a cream of Mascarpone, egg yolks, sugar and Marsala, sprinkled with cacao powder.


The most renowned cheese of the region is

agiaso

.

More about the Veneto Region food and the Veneto region.


Emilia-Romagna


Known for its fine gastronomic tradition and pork meat products: salami and mortadella (Bologna), zamponi, i.e. pig's trotters, (Modena), and Parma ham.

Custom Search


.
.
YourGuidetoItaly.com 2005-2010 © All Rights Reserved.

Photos of the YourGuidetoItaly.com banner (from left to right): (on campus) Sean Locke, (red deckchair) Valentina Jori, (chianti botlle) Donald Gruener, (Vitruvian man) Jodie Coston, (coliseum), Roberto A Sanchez, (Fiat 500) Luca di Filippo.

Living, Studying, and Working in Italy:
Everything You Need to Know to Live La Dolce Vita
by Monica Larner


YourGuide
To
Italy
.com

your

independent guide

to

Italy

and the

Italian culture



Shop for Italian Gourmet food at Amazon.com:

Custom Search