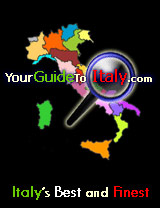 Regional Specialities of Italy

Southern Italy, Sicily and Sardinia

Abruzzo and Molise


Spaghetti alla chitarra

, a type of square spaghetti made by had and cut into strips.


Campania


Specialities from Napels and the area around Napels are the mozzarella di bufala, spaghetti alle vongole. Pizza was invented in Napels around 1830. The Neapolitan pizza is ticker than the Roman pizza, which is very fine and crusty.



The Islands

Sicily

Sicilian specialities include pasta alla Norma (with aubergines, tomatoes and ricotta cheese) and con le sarde (with sardines). Cuscusu is a type of fish soup inherited from the Arabs. Sicily is also renowned for its pastries, such as cannoli (filled with ricotta and candied fruit) and cassata (cream cake with chocolate cream and candied fruits).

Sardinia

Famous dishes include malloreddus (pasta shells with sausage and tomatoes, lobster soup and pork cooked on a spit. Pecorino sardo is the island's most renowned cheese.

Basilicata, Apulia and Calabria

Regional dishes from Apulia include Orecchiette con cime di rapa, rice with mussels, stuffed cuttlefish (seppia), ostriche di Taranto (oysters) and capretto ripieno al forno (roast kid stuffed with herbs). Basilicata's specialities include pasta alla potentina and a range of lamb and mutton dishes. Basilicata also has a good selection of cheeses: caciocavallo, scamorza and ricotta.


Custom Search


.
.
YourGuidetoItaly.com 2005-2009 © All Rights Reserved.

Photos of the YourGuidetoItaly.com banner (from left to right): (on campus) Sean Locke, (red deckchair) Valentina Jori, (chianti botlle) Donald Gruener, (Vitruvian man) Jodie Coston, (coliseum), Roberto A Sanchez, (Fiat 500) Luca di Filippo. Photo of 'Rialto bridge' by S. Greg Panosian.

Living, Studying, and Working in Italy:
Everything You Need to Know to Live La Dolce Vita
by Monica Larner


YourGuide
To
Italy
.com

your

independent guide

to

Italy

and the

Italian culture



Shop for Italian Gourmet food at Amazon.com: