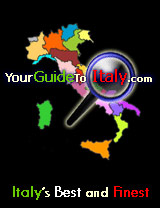 Zibibbo di Pantelleria

(Bianco di Pantelleria)
Zibibbo di Pantelleria, also known as Bianco di Pantelleria, is a quite rare aromatic white wine with a good structure made of a particular grape called "zibibbo" that was brought to Italy by the Arabs during their domination in the Pantelleria island (Sicily).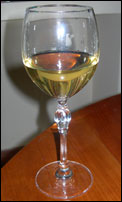 The deep yellow color of Zibibbo di Pantelleria wine in a glass.

The peculiarity of this wine is that it is made from grapes (zibibbo) that are usually used to produce sweet wines like the famous "Moscato" and "Passito".

However, thanks to a special vinification technique, the Zibibbo or Bianco di Pantelleria has a special taste that mixes a dry body with a background of sweet aroma and the deep yellow color of a sweet wine.
For this reason, it is recommended with lobster and fish dishes that have a strong taste. It is also good with white meat and fresh cheeses.

As said before, this wine comes from the insland of Pantelleria in Sicily and his name comes from the Arab word

zibib

that exactly means 'grape'. The cultivation technique is also of Arabic origin; it is grown in the farming terraces of the island. If you visit Pantelleria around September-October, you will see the grapes fruits which are dried under the warm sun of the Mediterranean in order to produce an optimal raisin .

See a picture of two bottles coming from two different local producers: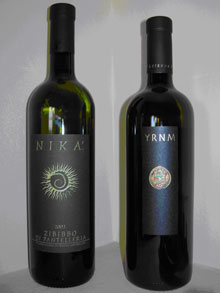 Two bottles of Zibibbo di Pantelleria wine

Custom Search


.
.
YourGuidetoItaly.com 2005-2009 © All Rights Reserved.

Photos of the YourGuidetoItaly.com banner (from left to right): (on campus) Sean Locke, (red deckchair) Valentina Jori, (chianti botlle) Donald Gruener, (Vitruvian man) Jodie Coston, (coliseum), Roberto A Sanchez, (Fiat 500) Luca di Filippo.

Living, Studying, and Working in Italy:
Everything You Need to Know to Live La Dolce Vita
by Monica Larner


YourGuide
To
Italy
.com

your

independent guide

to

Italy

and the

Italian culture



Shop for Italian Gourmet food at Amazon.com: