Being the birth place of opera, Italy has a wealth of magnificent, historic opera houses, many of which are still in operation today. A visit to Italy can't be complete without a visit to one of these opera houses, watching a live performance of one of the beautiful Italian operas. The opera season generally runs from October through March or April.

.
.
.
1. Teatro Alla Scala

(La Scala, Milan)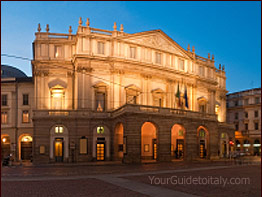 YourGuidetoItaly.com 2005-2013 © All Rights Reserved.

Photos of the YourGuidetoItaly.com banner (from left to right): red boat landscape © mmac72/Istockphoto; Wine © RCphotografia/Istockphoto; Vitruvian man © Jodie Coston; Italian food © photovideostock/Istockphoto; Fiat 500 by
tizianoj
,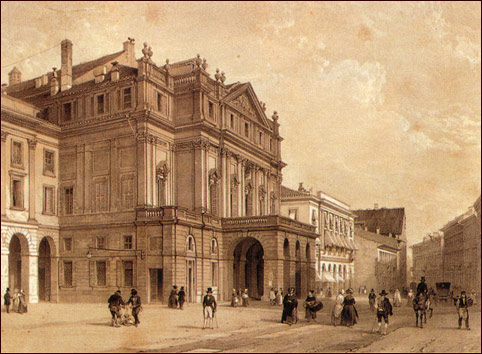 Drawing of nineteenth-century Teatro alla Scala

Its current lay-out with 2,800 seats dates from the renovation in 1907.

Most of Italy's greatest operatic artists from around the world have performed at La Scala during the past 200 years and the opera house hosted the première (first production) of many famous operas.



2. Teatro La Fenice

(Campo San Fantin, San Marco, Venice)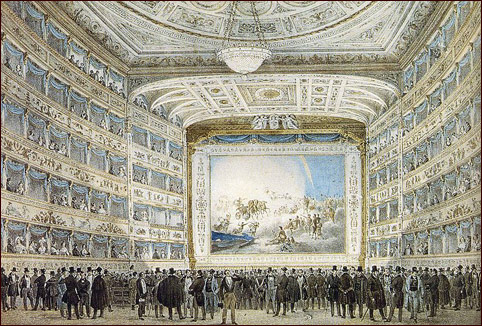 Interior of La Fenice in 1837

The 1792 opera house was named "The Phoenix" (La Fenice) in reference to the company's ability to "rise from the ashes", first after a fire, then after the loss of its former quarters. Since being named La Fenice, the theatre has burned down and been rebuilt twice more.

The new theater, which opened in 2003 affter the fire of 1996, was rebuilt in 19th-century style based on the design by architect Aldo Rossi and and detailed photographs of th inside obtained from the opening scenes of Luchino Visconti's 1954 film Senso.

Top 5 Opera Houses in Italy
Interior of La Fenice as off 2003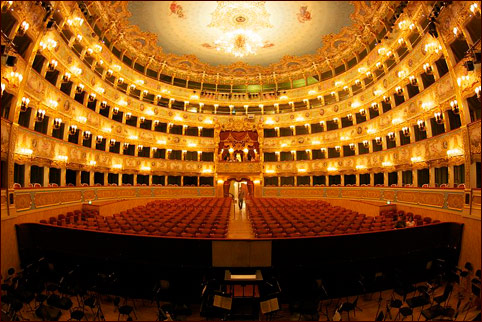 3. Teatro di San Carlo

(San Carlo 98, Naples)
Teatro di San Carlo is the oldest public opera in Europe in continuous operation. It was inaugurated in 1737, decades before La Scala and La Fenice.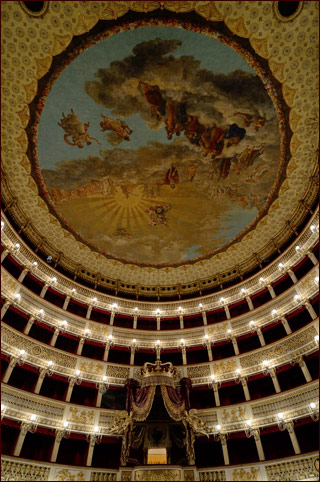 The world-famous opera house was inaugurated in 1778, after the previous theatre, the Teatro Regio Ducale, was destroyed by fire in 1776.

The new theater, originally known as the Nuovo Regio Ducale Teatro alla Scala, was built on the former location of the church of Santa Maria alla Scala, from which the theater gets its name.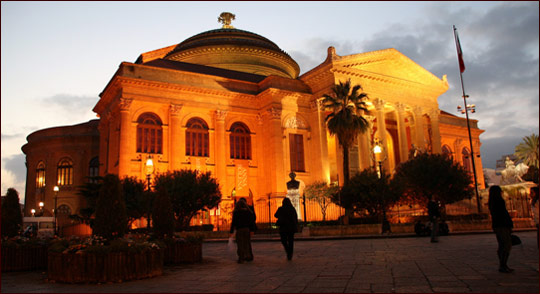 4. Teatro Massimo

(Piazza Verdi, Palermo, Sicily)
Teatro Massimo, as its name indicates is the largest opera house in Italy, and one of the largest of Europe (the third after the Opéra National de Paris and the K. K. Hof-Opernhaus in Vienna). It is particularly renowned for its perfect acoustics. The final scenes of the film Godfather Part III were filmed here.

Inaugurated in 1763, the Teatro communale di Bologna was the first major opera house to be constructed with public funds and owned by the municipality.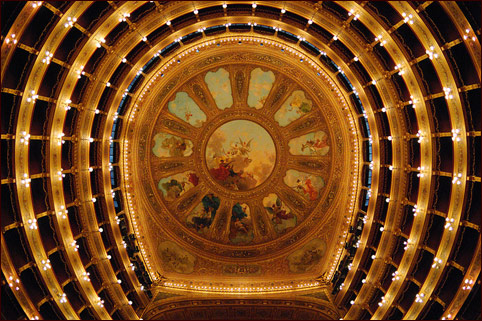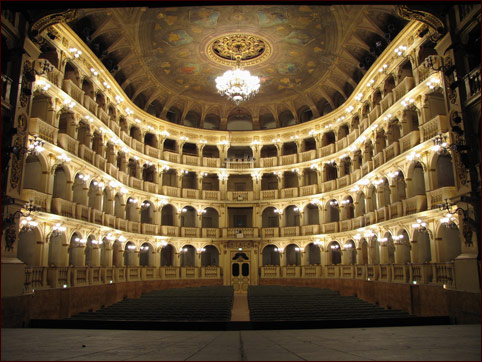 5. Teatro Comunale di Bologna

(1 Largo Respighi, Bologna, Italy)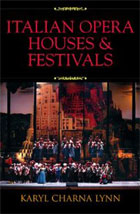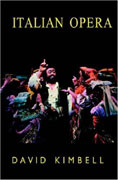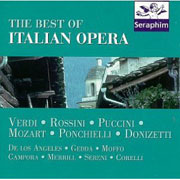 The Best of Italian Opera

1. La Traviata, opera Libiamo, libiamo
Composed by Giuseppe Verdi
Performed by Rome Opera House Orchestra
2. Rigoletto, opera La donna è mobile
Composed by Giuseppe Verdi
Performed by Rome Opera House Orchestra
3. Il barbière di Siviglia (The Barber of Seville), opera Una voce poco fà
Composed by Gioachino Rossini
Performed by London Philharmonia Orchestra
4. La bohème, opera Che gelida manina
Composed by Giacomo Puccini
Performed by Rome Opera House Orchestra
5. Rigoletto, opera Gualtier maldé Caro nome
Composed by Giuseppe Verdi
Performed by Rome Opera House Orchestra
6. Il Trovatore, opera Vedi! le fosche (Anvil Chorus)
Composed by Giuseppe Verdi
Performed by Royal Opera House Orchestra Covent Garden
7. Il Trovatore, opera Il balen del suo sorriso...Per me ora fatale
Composed by Giuseppe Verdi
Performed by Rome Opera House Orchestra
8. Tosca, opera Vissi d'arte
Composed by Giacomo Puccini
Performed by Royal Philharmonic Orchestra
9. Gagliarde Di Provenza il mar, il suol
Composed by Adrian Denss
Performed by Rome Opera House Orchestra
10. Le nozze di Figaro (The Marriage of Figaro), opera, K. 492 Voi che sapete
Composed by Wolfgang Amadeus Mozart
Performed by London Philharmonia Orchestra
11. Aida, opera Se quel guerrier io fossi...Celeste Aida
Composed by Giuseppe Verdi
Performed by Royal Opera House Orchestra Covent Garden
12. Madama Butterfly (Madame Butterfly), opera Un bel dí vedremo
Composed by Giacomo Puccini
Performed by Rome Opera House Orchestra
13. La Gioconda, opera in 4 acts Cielo e mar
Composed by Amilcare Ponchielli
Performed by Royal Opera House Orchestra Covent Garden
14. Lucia di Lammermoor, opera Ardon gl'incesi (Mad Scene)
Composed by Gaetano Donizetti
Performed by London Philharmonia Orchestra

More information